For a complete history of First Baptist Church ~ Dunkerton, check out the book, "140 Years of History 1866 - 2006" researched, compiled and written by Christena Sommerlot.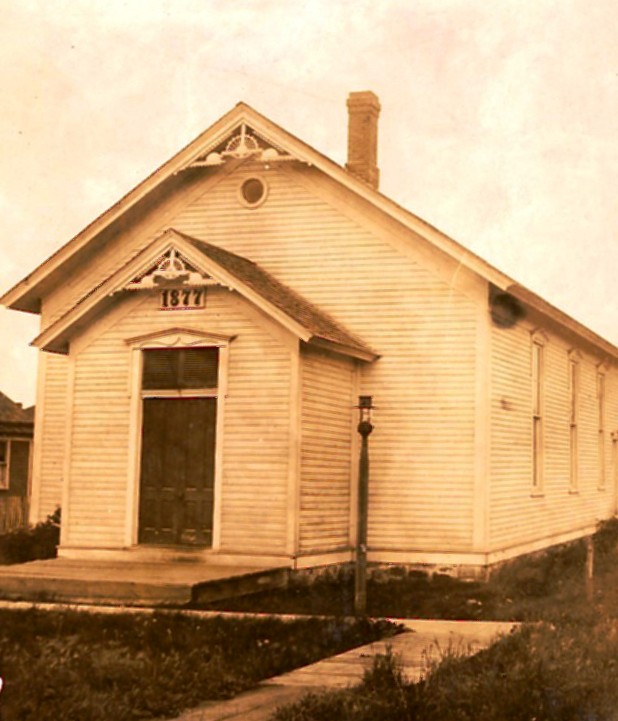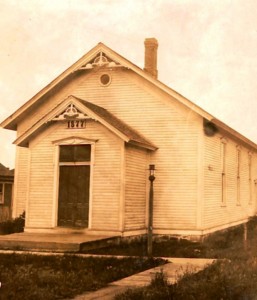 1877           
Free Will Baptist Church ~1866
August 26, 1866
The Church of Lester Center was organized.  There were more people of the Baptist faith at the meeting so it was decided to become a Baptist Church.  They had Sabbath Worship Services, monthly Covenant Meetings, and Communion every three months.
1892
It was decided to move the church building to Dunkerton.  They got as far as a pasture, and got bogged down in the mud.  Then had to wait until the ground froze over, in the late fall.  One story is that someone had trouble driving cattle past the building as they shied away of the structure and took off in the wrong direction.  Then the Crane Creek bridge wasn't wide enough to take it across, so they had to plank the creek, and the horses pulled it up the bank on the frozen ground.  James and Christian Dunkerton gave the lot where the building was placed to the church.  The building was rededicated on Sept. 24, 1892.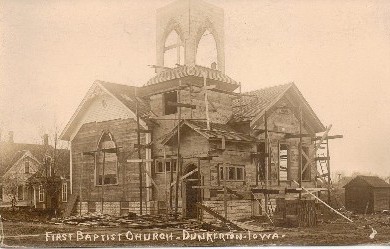 1912
 First Baptist Church ~ 1910
Free Will Baptist Church consolidated with other Baptists and is now known as First Baptist Church.
1950s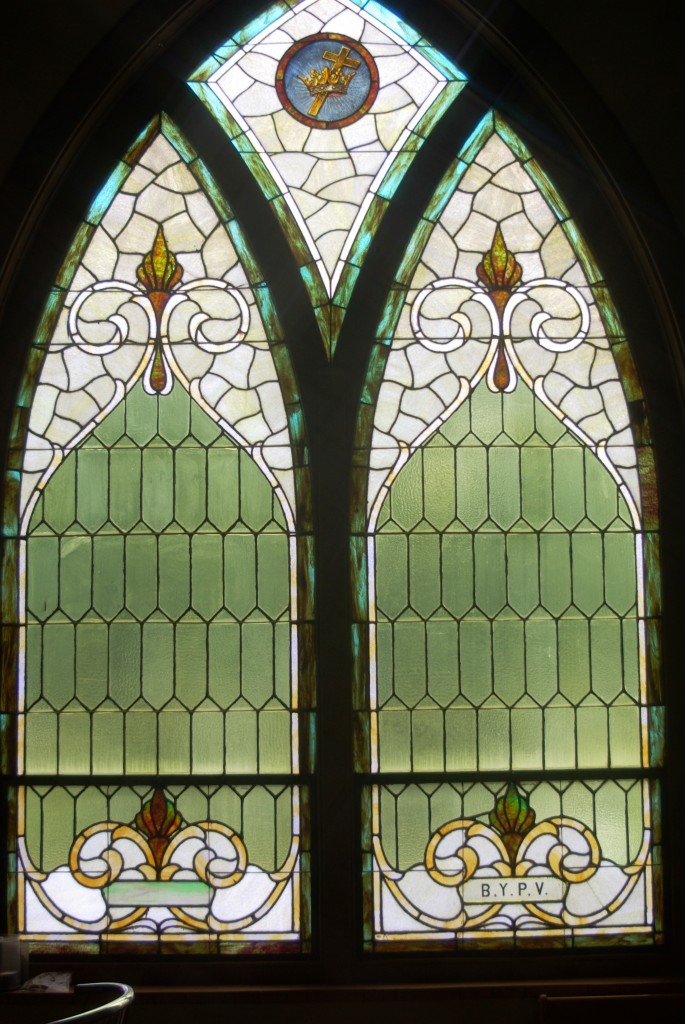 On Feb. 29, 1960, FBC-Dunkerton joined the North Eastern Association of Baptist Churches, discontinuing membership in the Cedar Valley Association.
An electrically lighted brick bulletin board was built and put on the south lawn in memory of Bert Bartholomew and Earl Magee.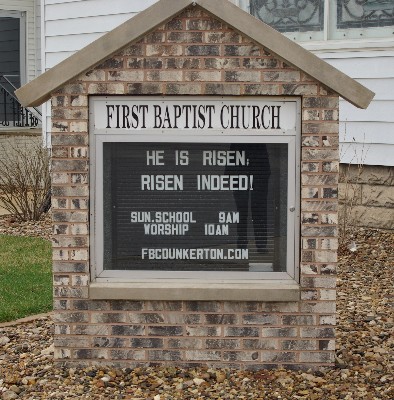 An Allen 120 computer Organ was purchased.
 
1984
A large gold cross was put up in the front of the sanctuary in memory of Juanita Moeller.
 
1997
The church is now affiliated with the Southern Baptist Convention.
1999
A flood from Crane Creek filled the basement and 2 inches on the main floor.  The basement had to be gutted and the main floor re-carpeted.  A Fellowship Hall was built on with help from Arkansas men.

2000
A scripture garden was started by the front entrance to the Fellowship Hall.  The garden contains plants mentioned in the Bible.
 
2005
Many modern changes.  A new Rolland Digital Piano was purchased for the sanctuary.  A new computer was purchased for the church office.  The new sound system was installed in the church with a projector and a power point system.   A new 2-sided copy machine was purchased.  Rebuilt the steeple roof and replaced the vented siding with solid on the bell tower.
2014
Men called to serve as pastors at First Baptist~Dunkerton since the church became affiliated with the Southern Baptist Convention in 1997 include:
Dr. Scott Harrell, Feb. 21, 1988 ~ July 30, 2000
Rev. Daniel F. Wiersema, December 2000 ~ July 2, 2006
Rev. Tommy Rucker,  2007 ~ Feb. 12, 2014
Rev. Jimmy Luders, Feb. 23, 2014 ~ Sept. 21, 2014 (interim)
Rev. David Williamson, Sept. 28, 2014 - July 2016
Pastor Ron Bartlett, July 2016 - September 2022
Pastor Micah, January 2023 - Present